Ham radio on the blink? We service all the major brands, including Yaesu, Kenwood, Icom, and Elecraft. Don't forget Ameritron, MFJ, Alpha, Heathkit, Hammarlund, National, Collins, Realistic/Radio Shack and more! 
Do you manage an industrial operation? Industrial automation solutions are our speciality. We handle consultation, design, implementation, and repair for industrial processes.
Having trouble with transient voltages  (surges) impacting your electronic equipment? We can help with that too!

Paragon Electronic LLC owner and lead technician is FCC Radiotelephone Licensed (with radar endorsement), an AVID and ACTIVE amateur radio operator, and has well over a decade of "in the trenches" industrial experience.
Contact us today!
With years of hands-on electronic repair experience, it will be our pleasure to bring your radio, instrument, or whatever else back to full operating capability.
Our repair facility is fully equipped to handle a wide range of electronic diagnostics. Too big or on a tight schedule? Contact us for a visit.
On-Site or send it in!
A to Z, we have you covered!
Full Service Repair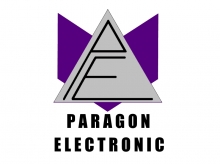 Use the below form for a quick response from Paragon Electronic. We look forward to hearing from you!